Sculpture in Sleepy Hollow Cemetery
There's a great deal of excellent sculpture throughout the cemetery. Below are some of my favorite examples.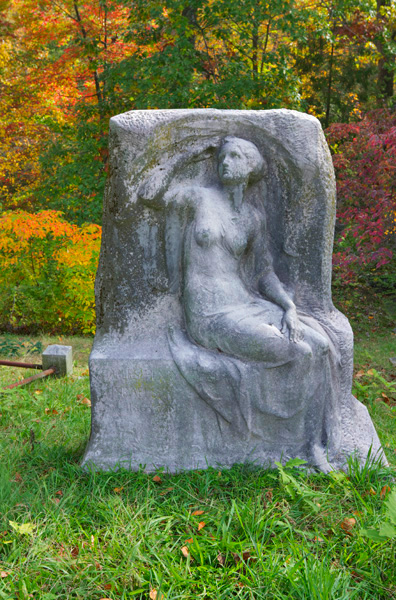 This is a memorial to Charles Henry Israels, who died in 1911 at the age of 47. I've been unable to find much other information about him, but he was apparently an artist and architect. Perhaps he designed or even sculpted this monument, but I really have no idea. I stumbled across it quite by accident, since it's not in a prominent place in the cemetery, and could easily be missed.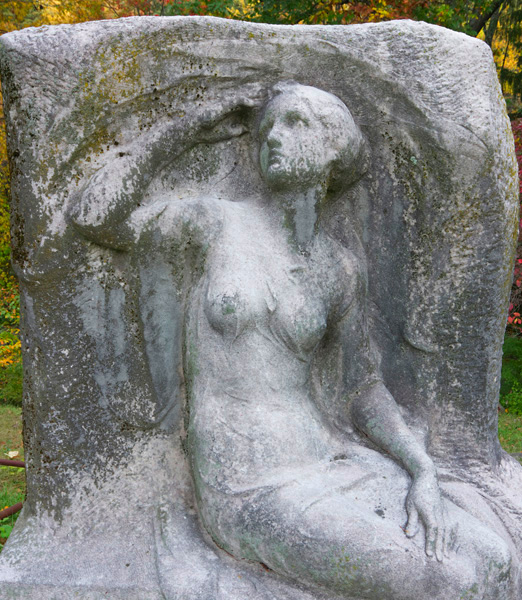 I found it interesting for its vague, weathered, and seemingly unfinished condition, which gives it a certain mysterious, haunted quality. The lovely, delicate head is exquisitely rendered.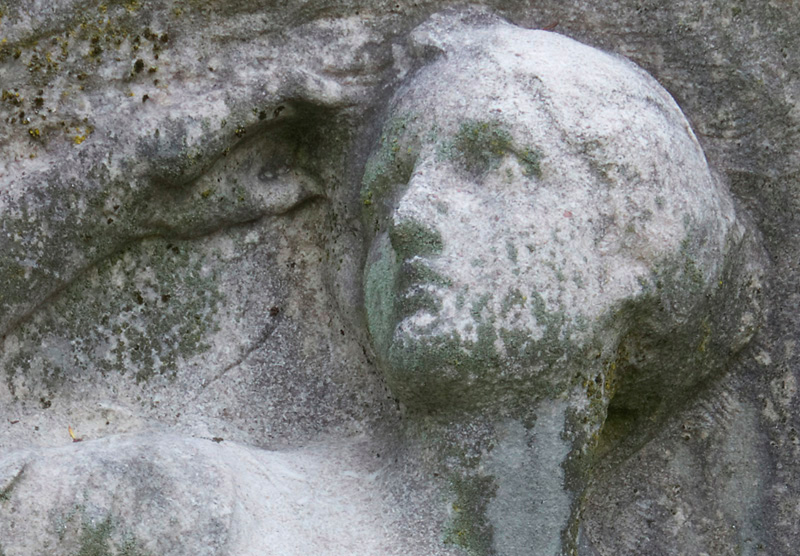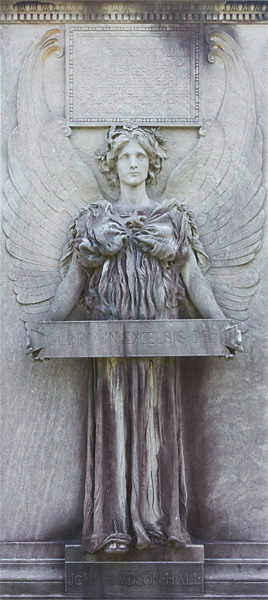 This is a monument to John Hudson Hall. It was carved by Augustus Saint Gaudens, who is remembered as one of the greatest American sculptors. This winged figure is a variation of another of his works, called "Amor Caritas," which can be seen in bronze form at the Metropolitan Museum of Art in New York City. In my opinion, however, this stone version with a different pose is by far the superior achievement.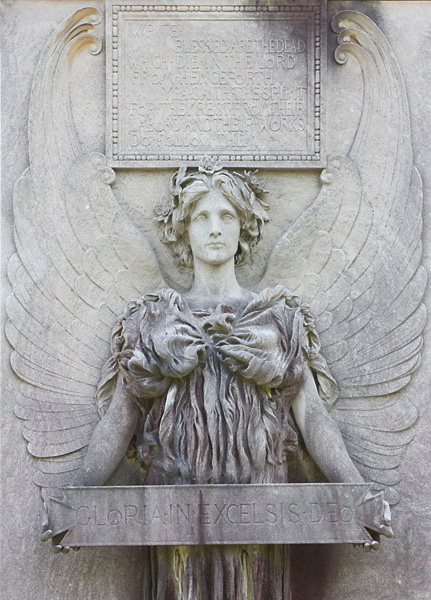 Davida Johnson Clark was the model for this work, and for several other notable sculptures by Augustus Saint Gaudens, as well. But Saint Gaudens was no saint. The sculptor eventually found himself supporting two households with children - one with his wife, and one with Davida, his model. Saint Gaudens' wife eventually discovered the secret, and didn't care for the news one little bit. After Saint Gaudens became ill with cancer, his wife whisked him away from New York City to their summer estate in Cornish, New Hampshire (now a National Historic Site), and he never saw Davida again. Both the sculptor and his model eventually perished from cancer within three years of each other.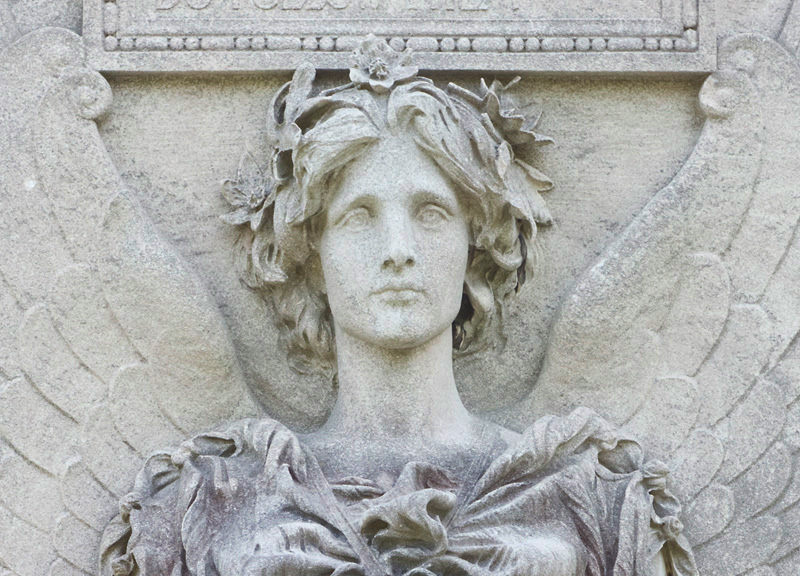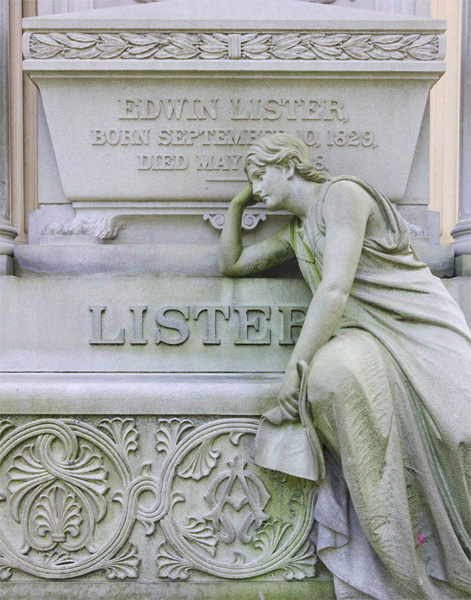 This monument to Edwin Lister is attended by an eternally mournful woman in stone. The tour guides at Sleepy Hollow Cemetery refer to her as "Drew Barrymore" due to a perceived resemblance to the actress.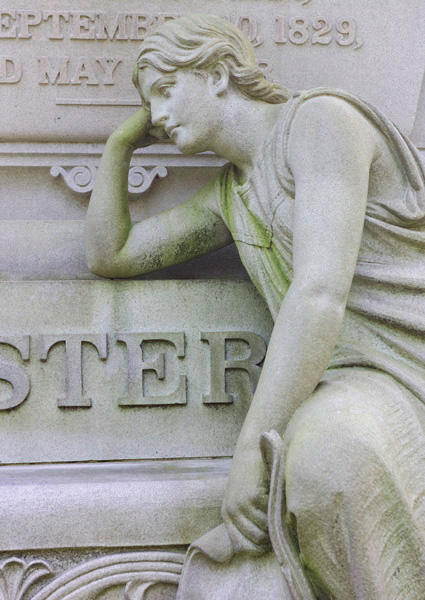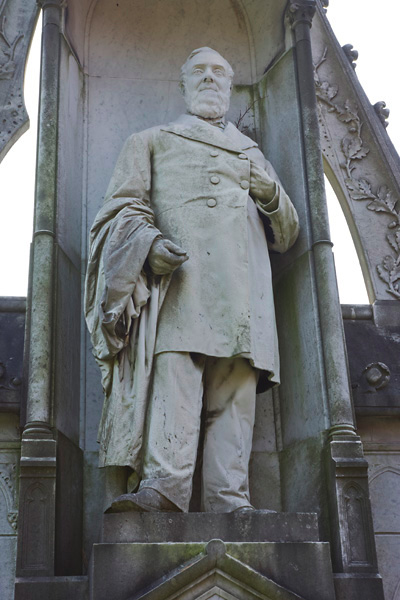 This vividly life-like sculpture depicts Owen Jones, a wealthy dry-goods dealer in 19th-Century New York City.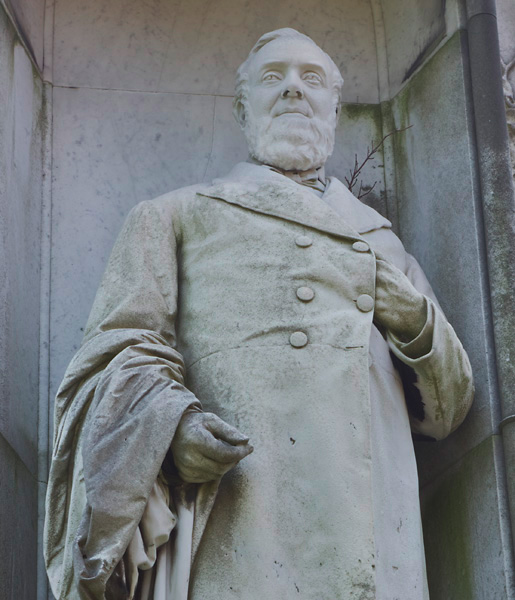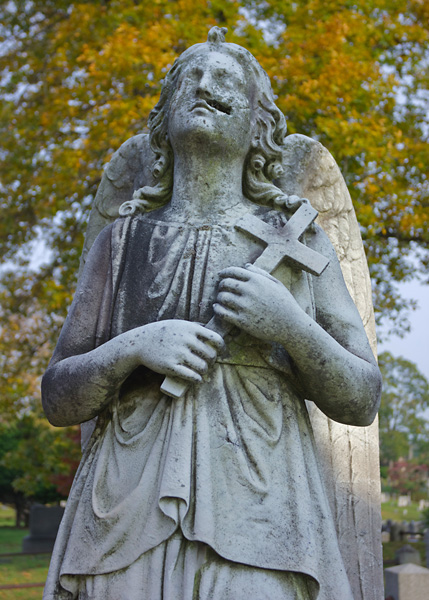 One of the better-known sculptures in the cemetery is this simple angel - easily recognized by the distinctive hole in her face.
I have no idea how this unfortunate accident occurred. But it's still an irresistably charming figure.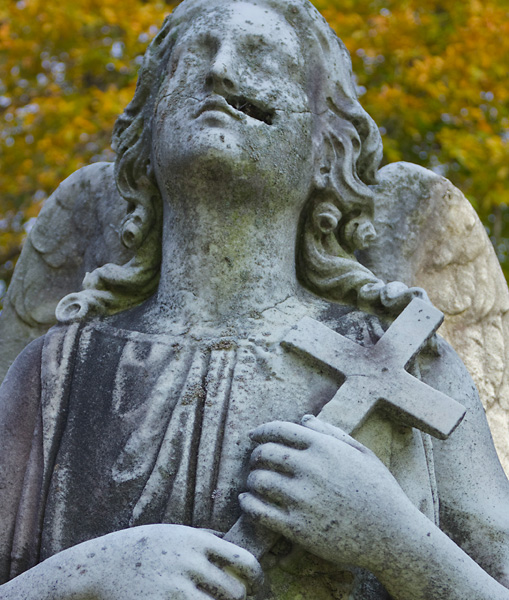 On to the Mausoleums of Sleepy Hollow Cemetery...
or
Back to The Real Sleepy Hollow